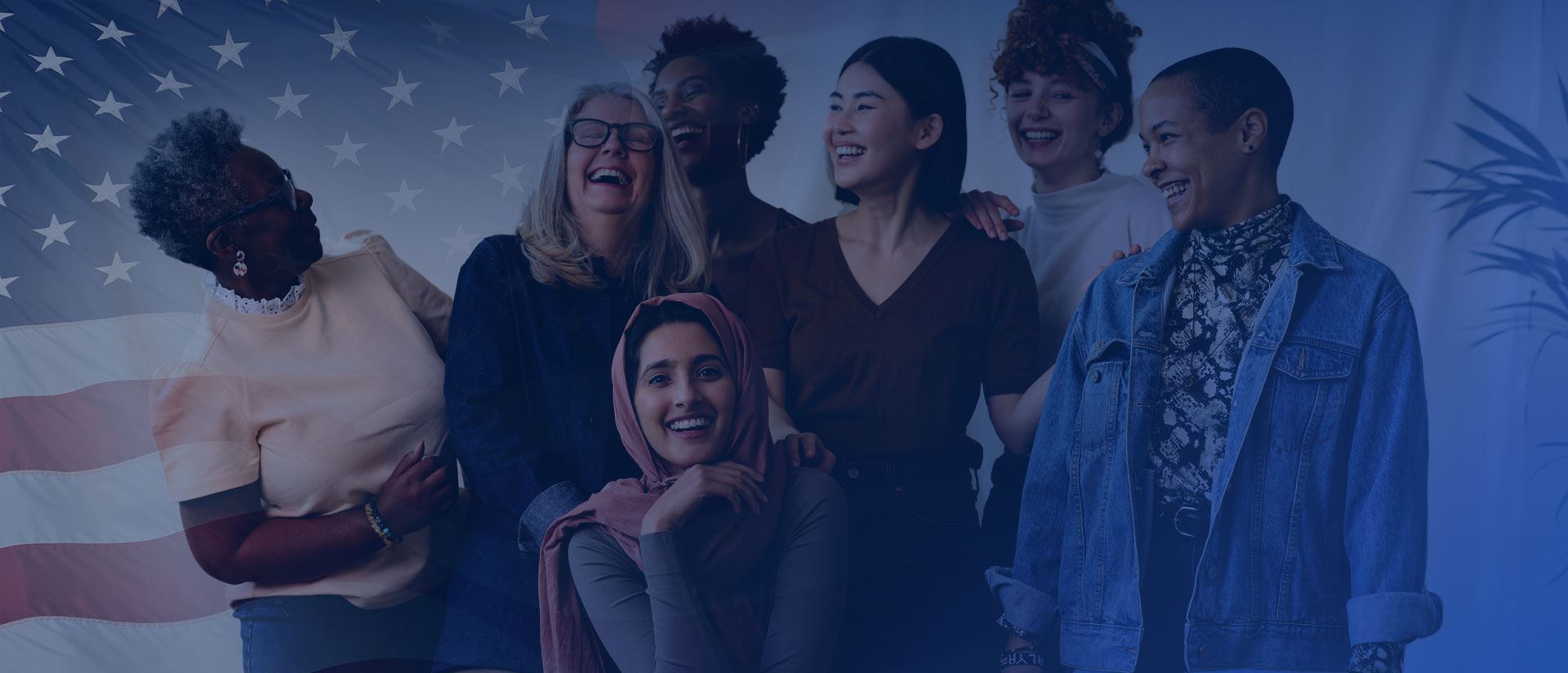 San Diego Employment/ Business Visa Attorney
Professional Visa Services in Chula Vista & North County
To work as an immigrant in the United States, you will need either a temporary or permanent employment visa. Knowing which category applies to your work can be difficult, as there are numerous types.
Hiring a U.S. immigration attorney is a worthwhile investment. San Diego Immigration Law Office's APC founding attorney has assisted with numerous employment immigration visa cases, and we can help you complete your application before moving to the United States or while already residing in the country.
What is an Employment Visa?
Most employment visas are nonimmigrant, which means they are temporary. The type of temporary employment visa you need depends on your field of work, which also dictates the length of stay. A temporary work visa can be valid for up to six years, and most are renewable depending on the circumstances.
However, a U.S. employer may also petition a foreign worker to enter the United States permanently for employment reasons. In this situation, the worker is issued a green card, making them a lawful permanent resident upon entering.
This same process of obtaining your legal permanent residency via an employment visa can occur while lawfully residing in the United States. This means that if you are legally residing in the United States, and you meet additional requirements, you can obtain legal permanent residency while living in the United States without having to travel to your country of birth. Once a green card has been issued, there is no length of time the holder may reside in the United States.
How Does it Work?
As with other nonimmigrant visas, you complete the application in your home country via your United States embassy or consulate. In most cases, a U.S. employer must petition you to show that your services are required in the country and, by extension, that there is a job available. This process may also occur inside the United States if you meet certain requirements.
You must submit evidence during your application, including proof of a return address in your home country, and your willingness to return once your visa expires. Having an immigration lawyer on hand is beneficial because they can direct you towards relevant evidence and assist with your application.
Employment Visa Categories
The United States has a wide range of employment visas. For convenience, we will discuss the most common here. However, if you intend to immigrate to the United States for employment reasons and are unsure which category applies, please get in touch with us for more information.
Agricultural & Seasonal Workers
Temporary seasonal work is a common reason for people to enter the United States. The designations for these visas are H2A (temporary agricultural worker) and H2B (temporary seasonal worker).
There is no official length of stay for these visas; USCIS grants them for the period authorized on the linked temporary labor certification. For seasonal work, this might typically be a few months, although they can be extended in increments. The maximum length of stay for both is three years.
To apply for a seasonal work visa, you must have a petition from a U.S.-based employer, and there are various conditions that must be fulfilled to be eligible.
You may bring immediate family (spouse and unmarried children under 21) with you, and they will fall under the H4 nonimmigrant category, for example. Under such a category, however, they will not be eligible for work or education while in the United States.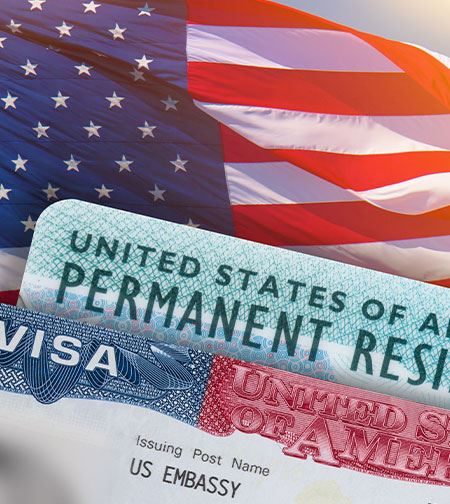 An H1B visa covers specialty occupations on a temporary (nonimmigrant) basis. Employers may petition to adjust these to the relevant green card category, but this is on a case-by-case basis.
There are numerous eligibility criteria for H1B visas, including:
Highly specialized knowledge in your professional field
A bachelor's degree or higher in the relevant specialty
Taking on a role that typically requires this level of knowledge
While there are no set careers that fall under the H1B visa, it covers jobs such as lawyers, architects, engineers, doctors, and so on. You can also apply for a special researcher and project worker visa (H1B2) or fashion model visa (H1B3).
As should be obvious, you will need a U.S. employer to petition your application. The visa is valid for an initial period of up to three years but can be extended to a maximum of six. You can bring immediate family, who would fall into the H4 visa category.
As part of the North American Free Trade Agreement (NAFTA), citizens of Canada and Mexico may apply to enter the United States for business reasons using this visa. You still need a job offer from a U.S. company that requires a NAFTA professional, and you must have qualifications to prove your eligibility.
Eligibility criteria differ; for Canadian citizens, you will generally be eligible without a visa, although the TN visa is something of a formal exemption. You can prove your eligibility at the border using proof of citizenship and a letter from your prospective employer.
For Mexican citizens, you must follow a more standard nonimmigrant visa application. You apply for the TN visa at a U.S. consulate or embassy in Mexico before you travel to the United States.
TN visas are valid for a maximum of three years. To extend the visa, you may either fill in Form I-129 while in the United States or leave the country and reapply using the same method as your initial visa. Providing your immediate family are citizens of Canada and Mexico, too, they may apply for a TD visa. The process is the same as for the TN visa, apart from the employment aspect.
Employment Green Cards & Investors
U.S. employers may petition for a foreign worker to enter the United States permanently. In this case, the immigrant would receive a green card employment visa (EB1, EB2, or EB3). The three categories dictate order of preference and apply to everyone from specialist workers and skilled professionals to unskilled workers.
Eligibility criteria vary depending on the category, but the general rules are that you have experience and/or qualifications related to your field of work. For example, it might be two years of employment experience, a relevant degree, or evidence of outstanding ability in your chosen field.
Also, if you have entered the U.S. on a nonimmigrant employment visa (e.g., H1B, H2A, H2B, TN), your employer may petition to have your status adjusted to lawful permanent resident. Doing so comes with all the benefits of being an LPR.
A green card via investment falls under the EB5 category. To be eligible, you must invest capital (money or resources) into an American company to create jobs and economic growth. The amount varies but generally starts at $500,000 to $1 million.
Get Help from a U.S. Immigration Attorney
Seeking employment in the United States carries numerous benefits. However, the application process can be complicated, particularly as you deal with it from your home country. Having a U.S. immigration attorney to guide you through it can help.
If you believe you are eligible for a U.S. employment visa, contact San Diego Immigration Law Office APC for assistance. We have wide-ranging experience in employment immigration cases, so we can help you with your application.
---
We will start with a consultation to understand your case in more detail and offer relevant, tailored guidance. San Diego Immigration Law Office APC is here for you, so get in touch.
---